Resources
Resources for Crowdfunders
The 2017 THIS PLACE MATTERS crowdfunding competition is here! We have created this suite of training events and tools to guide participating project groups through their crowdfunding campaign. You will learn about new approaches to fundraising, storytelling, social media and media relations.
Crowdfunding is a fun and exciting way to raise funds and awareness for your historic place. It's also a great way to bring community members together, expand your reach and increase community pride! But, crowdfunding is a lot of work. The more passion and creativity you pour into your campaign, the more your community will gain from the experience.
Dive in! Register for one of our Learning Events
The Power of the Crowd: Getting ready for crowdfunding
Recorded on 9 May
Watch Now
Six steps to telling your heritage story
Recorded on 16 May
Watch Now
How to use social media to attract support for your historic place
Recorded on 25 May
Watch now
Do you have your social media tools? 
Crowdfunding campaigns are powered by social media. You don't have to be an expert. But, you should have these tools in your kit. Here are some of the social media channels you might consider using. Here's a tip… If you aren't sure how to get started with social media, ask a young person, a community volunteer for some friendly advice
Flickr: You need a Flickr account to add photos to your Gallery. Learn how to get started here.
YouTube: You need a YouTube account to upload your videos to your Project Page. Learn how to get started here.
Facebook: Create a Facebook page to share information and stories about your project. Learn how to get started here.
Twitter: Create a twitter account and expand your network of supporters. Learn how to get started here.
All of these are FREE resources. Once you've added them to your toolkit – read on!
Up your crowdfunding game with the THIS PLACE MATTERS Success Kit
The 2017 Success Kit is full of tips, templates and creative ideas to help you launch your crowdfunding campaign and manage the peaks and valleys. Did you know that the Success Kit includes suggested social media posts and template press releases?
CLICK HERE TO ACCESS THE SUCCESS KIT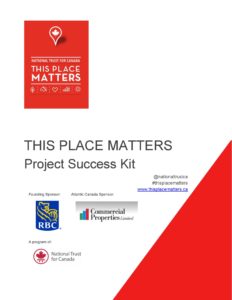 Graphics and Logos
Spread the word! Download graphics and images to share on websites and social media.
Logos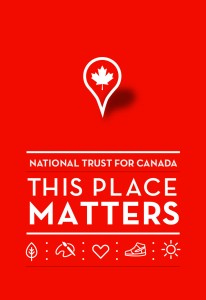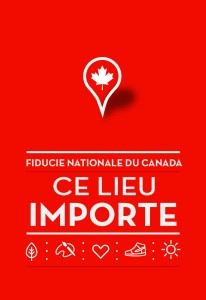 Cover Photos
Facebook Cover Photos

Twitter Cover Photos

Shareable Images