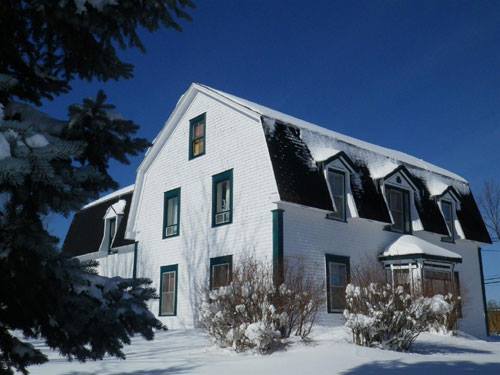 Organization: AMDHHA
Province: NB
City: Bathurst
Website: http://www.doucethennessy.com/
Facebook: https://www.facebook.com/maisondoucethennessyhouse/?hc_ref=SEARCH&fref=nf
About This Project Idea
Our current solar project goal is to raise 25,000 to purchase and install a 9000 KW solar panel system. This system will provide heat and help power the electrical needs of the house.
We strongly believe preserving our history and protecting our environment can be achieved simultaneously and we hope you will see the importance of the success of this project not just for Doucet Hennessy house but also as an incentive for others to consider the opportunity of green energy.
Community Impact
Our longterm goal is to reintroduce this house as a place of community services and opportunities for the benefit of young and old and across all cultures. In addition to office space we plan a small café, art space and community
Not only do we want to preserve our history and heritage but we want to do it in a way that helps protect our environment.
Enter Solar Panel Energy. Almost all heritage buildings are faced with the challenge of energy consumption- in heating and other energy needs. As part of our long term sustainability planning want to incorporate the use of solar panels to provide energy while reducing our carbon footprint on the environment.
About this place
Doucet Hennessy House is a historic property in Bathurst New Brunswick which is steeped in history of Canadians.The multicultural background includes French English, Irish Scottish and first nations.
There is a multitude of historic documents and artifact as well as many oral stories of the inhabitants dating from the deportation of the Acadians in the late 1700's to the birth of a nation in 1867 on to the first and second world wars and beyond.
 On the website www.Doucethennessy.com you will find the Dendroarcheological studies, a historical research report (in English and French) and an architectural report for many details to satisfy your interest.
Why Give?
The  funds raised will be used to purchase and install the 9000kw solar panel system. Extra funds raised will be put to good use in other electrical updates.
Updates