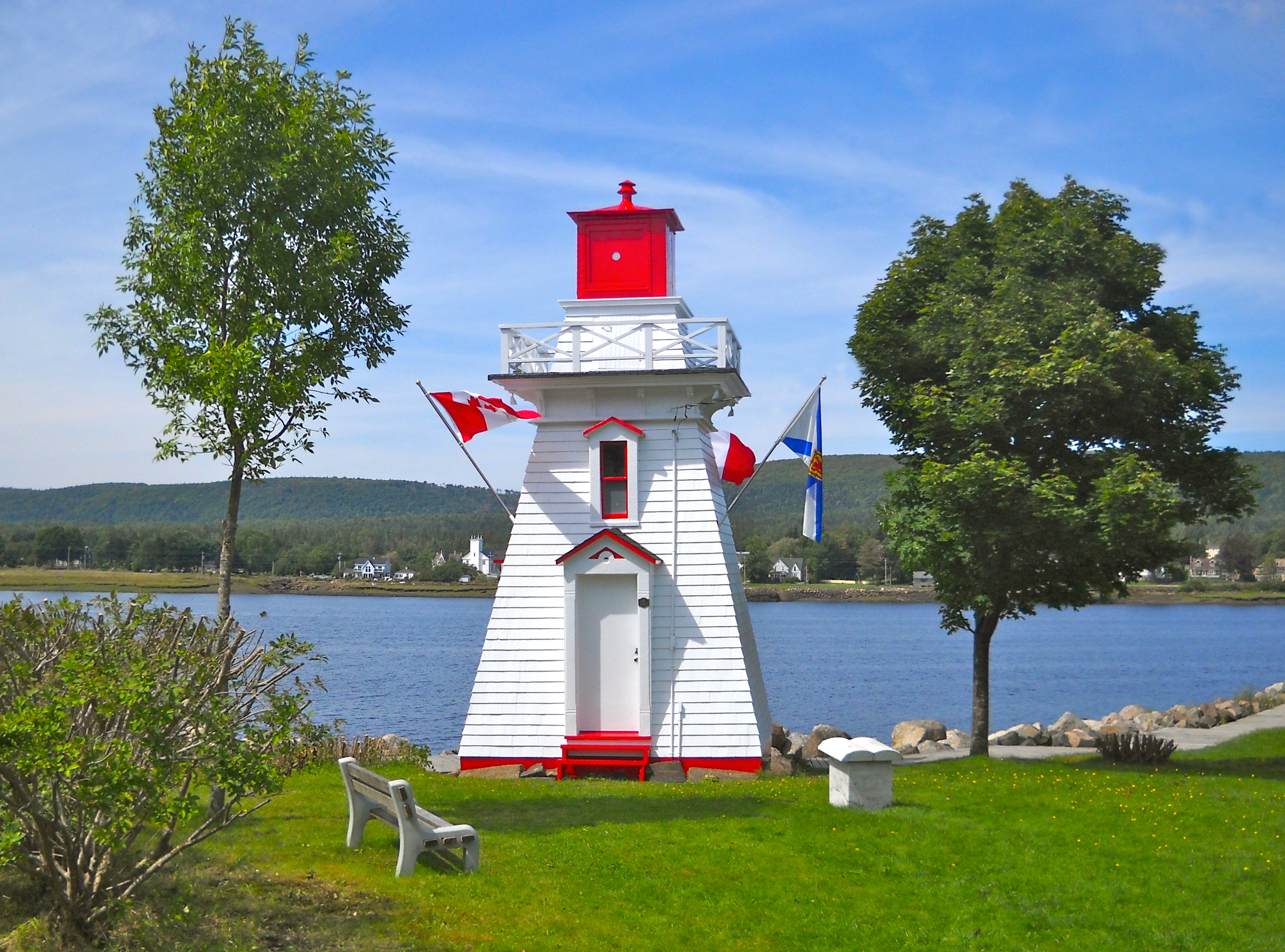 Organization: The Historical Association of Annapolis Royal
Province: Nova Scotia
City: Annapolis Royal
Website: www.TourAnnapolisRoyal.com
Facebook: https://www.facebook.com/ExplorerGuide?ref=hl
About This Project Idea
This project group created a great marketing campaign in their community that helped propel them to a first place finish in their category for This Lighthouse Matters. They put up posters, wrote poems and songs, attracted local media and enlisted the help of local tourist operators to reach out to visitors.
Annapolis Lighthouse – Shining Light On a Mosaic of Cultures
The Annapolis Royal Lighthouse was designated a registered heritage property in 1982. It has been over 30 years since any shingles were replaced, over 30 years since the roofing was redone, and over 30 years since any work was done on the metal upper structure of the lighthouse. The underneath structural support has never been tested. There is some leaking starting to occur.The grounds have never been properly landscaped. The Historical Association of Annapolis Royal purchased the lighthouse in 2004. We have painted it twice and tried to patch and fix things with our own resources. We now need some help to address major repairs.
The restoration of the Annapolis Royal Lighthouse and "Shining Light on a Mosaic of Cultures" will regenerate this historic structure and surrounding grounds for folks to appreciate and enjoy. New shingles, new roofing, and repairs to the metal part where the light is housed will ensure the structure can withstand the winds, rains, snow and turbulent weather along the waterfront. Structural repairs underneath, new railing at the top, and new steps will make it safe for the public to access this historic structure. Landscaping to open the views to the river, as well as sitting areas, will make an inviting space for folks to enjoy and appreciate our beautiful Annapolis Royal Lighthouse. This project will regenerate the property by ensuring its survival for future generations, and making it a more active and vital part of the Annapolis Royal waterfront. We can open up the lighthouse. By being able to connect with the property many people will become advocates for Lighthouse Preservation and hopefully become donors to future campaigns for maintenance. This project will raise the Annapolis Royal Lighthouse to a status worthy of its registered heritage property designation.
Missing or invalid Flickr ID
Updates