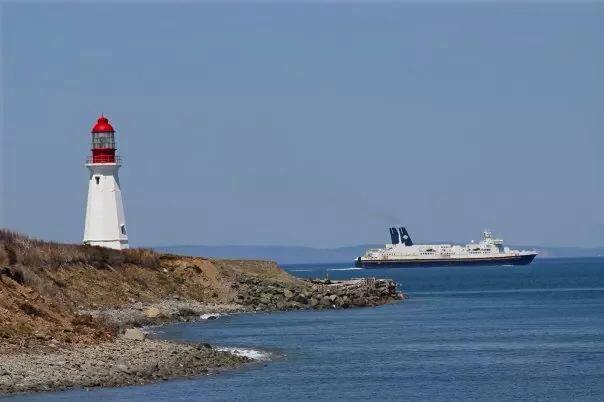 Organization: Low Point Lighthouse Society
Province: Nova Scotia
City: New Victoria
Website: https://en.wikipedia.org/wiki/Low_Point_Lighthouse
Facebook: https://www.facebook.com/lowpointlighthouse?fref=ts
Twitter: @LowPoint_LPS
About This Project Idea
Low Point Lighthouse – Last of the Great Lighting Stations
First lit in 1832, Low Point Lighthouse is one of the earliest and most important light stations in Nova Scotia, one of  the first dozen beacons to be lit to guide mariners. After 1826, the General Mining Association consolidated the various coal mines around Sydney Harbour, greatly increasing coal shipping ports on the Atlantic coast. Low Point Lighthouse was built to aid vessels entering the harbour.
A classic red-and-white lighthouse, Low Point Lighthouse has opened safe passageway to historic wooden schooners, steamer ships, and WWI and WWII naval fleets. Today, international cruise ships are first welcomed into Sydney by this prominent lighting beacon overlooking Cape Breton's beautiful and famed Highlands.
The lighthouse's lens and circular iron lantern housing was built by Chance Brothers, England's famous builders of lenses and lanterns. This lantern remains atop the lighthouse tower, the last classic lantern of this type still in use on an operational lighthouse in Nova Scotia. By 1881, Low Point was a signal station at which the International Code of Signals was in use and was one of two stations on Cape Breton Island of the Maritime Telegraph System. The Port War Signal Station was located at the Low Point Lighthouse during both World Wars. An iconic landmark, the lighthouse has been recognized as a heritage building by the Federal Heritage Building Review Office.
Low Point Lighthouse was de-staffed in 1988, but the newest of the light-keeper's houses remains onsite, one of the few lighting stations to retain its keeper's home. The house has been restored and is in the care of a community non-profit group.
Professional and novice photographers treasure Low Point Lighthouse and its surroundings for its wild beauty, cultural authenticity, and rich mariner history — a premier destination for all to enjoy.
Missing or invalid Flickr ID
Updates