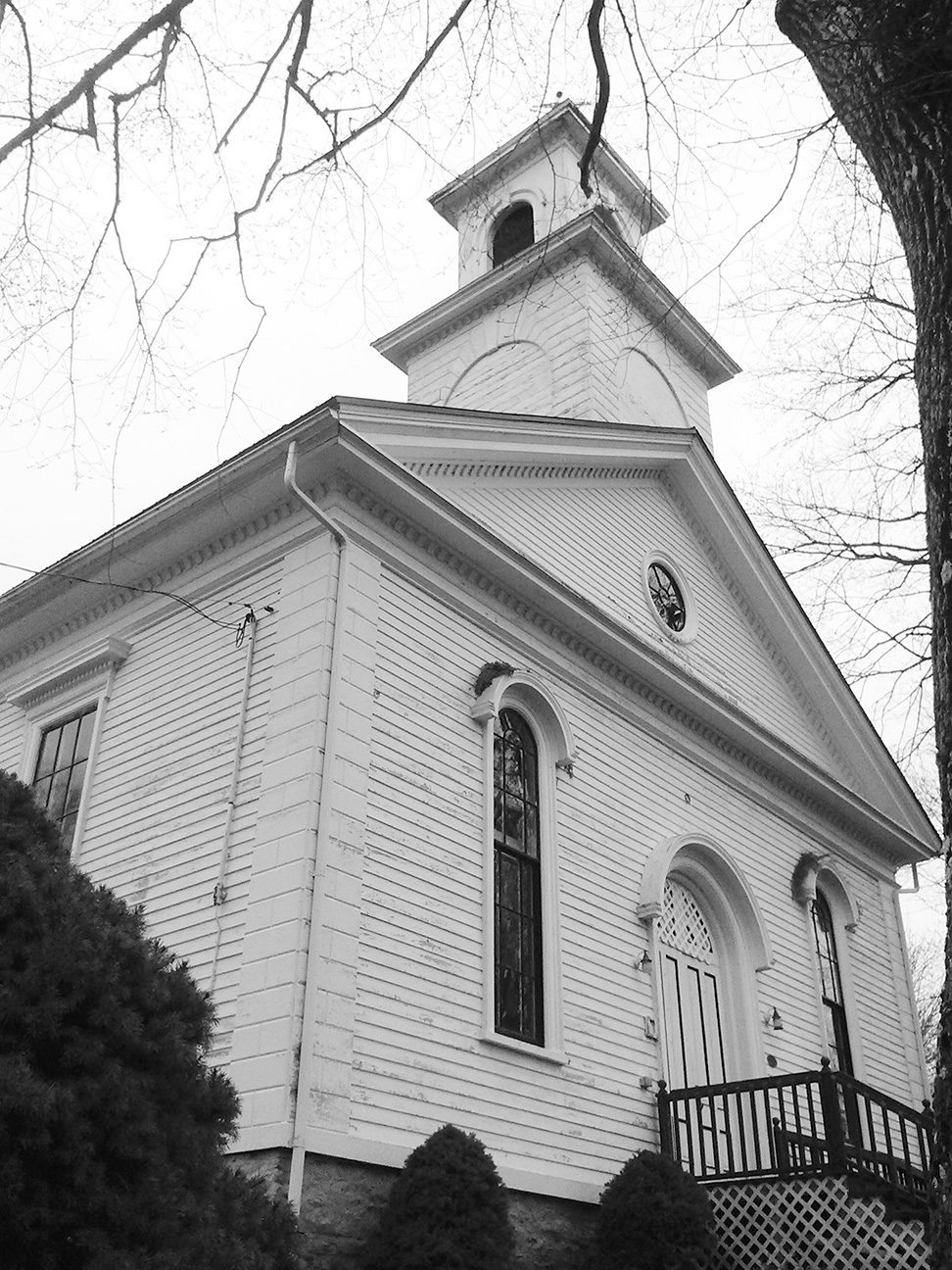 Organization: The Chart Society/High Tides Arts & Community Centre
Province: NS
City: Maitland
Website: www.hightidescentre.org
Facebook: https://www.facebook.com/HIGHTIDESCENTRE/
About This Project Idea
You can help us in "BRINGING BACK THE BELFRY"!  Keep the BELL RINGING!  The Bell is the voice that calls together community from far & wide.  The Belfry at High Tides Arts & Community Centre (the former St. David's United Church) in Nova Scotia's 1st designated Heritage Conservation District of Maitland (East Hants) is in urgent need of attention, repairs and restoration.  "There are birds nesting in the Belfry, it's raining in the Foyer, the shingles are flying away, and the last ringing of the bell broke the rope!!!" 
We'll be PROTECTING it right away by making immediate REPAIRS so we can PREVENT any more damage.  
We'll then RESTORE it to its original glory!
Community Impact
Bringing Back the Belfry will impact our community by continuing to keep this building as a FOCAL POINT OF HISTORIC & CURRENT SOCIAL ACTIVITY in our rural Nova Scotian village.  We will be able to continue CREATING COMMUNITY through CULTURE, HERITAGE & the ARTS.  It will provide expanding opportunities for local and neighbouring communities, visitors and tourists to experience and embrace traditional, modern and world cultures. MUSIC, PERFORMING ARTS, EDUCATION and DIVERSE TRADITIONS, crafts and art forms will continue to have a place to grow.  It will make everyone feel welcome and bring NEW ENERGY and ACTIVITY to the village.  There will be new jobs, growth and economic opportunities.  It will guarantee the buildings transitioning into a versatile future.
About this place
In November 2016, The Chart Society acquired the buildings and they are now known as HIGH TIDES. 
Our place holds memories of family, faith, friendships, hardships and triumphs – of love and loss.  It stands as an iconic symbol.  Its presence evokes memories, inspires the sharing of tall tales of seafaring days and times past in Maitland (the once designated hub of Nova Scotia), and today it encourages us to continue to grow our community.
It's important because it embodies a timeless tradition that honours the past and takes the community into a vibrant future
Why Give?
Partner with us in preserving this iconic structure and being a part of a timeless tradition that honours the past, celebrates the present and takes us into a vibrant future at High Tides Arts & Community Centre!
Here is what your VOTES and generous DONATIONS will allow us to do:
Initially, we must stabilize the Belfry for the winter.
Because of the height of the structure we'll need specialized equipment for safety (like scaffolding and zoom boom).
Professional consultations are needed and plans must be prepared.
A team experienced in working with Heritage buildings will lead the repairs & restoration.
Any extra money received will be set aside to  fund the future maintenance of the Belfry.
Updates