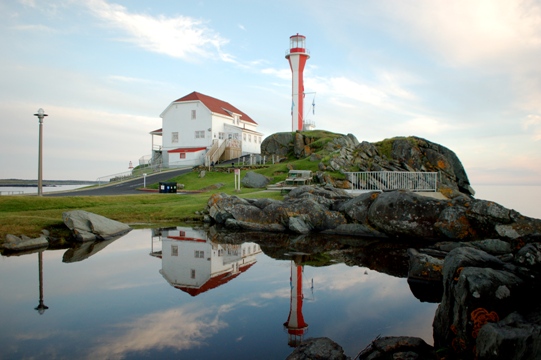 Organization: Friends of The Yarmouth Light Society
Province: Nova Scotia
City: Cape Forchu
Website: www.capeforchulight.com
About This Project Idea
This project reached out to youth to create one of the best videos in the This Lighthouse Matters competition. It was entertaining, informative and made a great pitch for votes that paid off. Cape Forchu took 3rd place in their category.
Cape Forchu – DCB-36 Lens and Building Restoration Project
For twenty years, the Friends of the Yarmouth Light have persevered to maintain the buildings and the history of their lighthouse for the public to learn about and enjoy. Although we have a museum, tea-room and gift shop, the added display of the 1962 Lens would regenerate interest among local visitors to see the Lens they have watched for many years. Many locals have held a romance for the light which has guided mariners, welcomed new people to our country or held a family history in their hearts. Enhancing this interactive display will encourage travelers to come again or visit for the very first time. This DCB-36 Lens is not available in any other lighthouse in Nova Scotia.
Missing or invalid Flickr ID
Updates