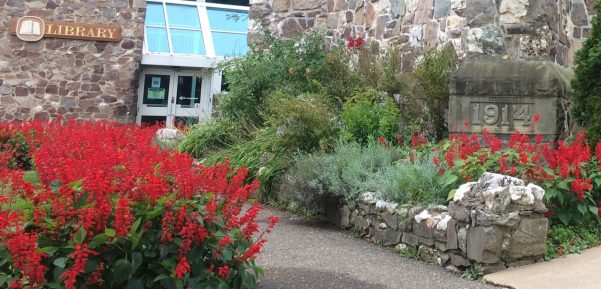 Organization: Friends of the Kentville Library
Country: Canada
Province: NS
City: Kentville
Website: https://kentvillelibrary.wordpress.com/
Facebook: https://www.facebook.com/KentvilleLibraryFriends/
Twitter: B4NLibraryLover
About This Project Idea
We had the chance to touch base with our 2016 Town Spotlight winner. Read below for our interview with the project team- you may just pick up some helpful hints!
1) What progress have you made on your project since participating in the 2016 THIS PLACE MATTERS competition? (in other words, how have you used the money you raised?)

The THIS PLACE MATTERS win really energized the library renovation project. We moved much more quickly than we ever anticipated out of the fundraising stage and into the design phase. The unexpected funds raised through the project, in addition to the prize money, meant we could afford to take the project to the next level and hire a local craftsman to design and build the children's space. Our goal is that students from neighbouring schools will be able to visit the space before the end of the school year.

2) How did participating in the 2016 THIS PLACE MATTERS competition impact your community? (For example, did it help you leverage additional funds? Did it help you expand your reach? Have you already seen economic, cultural or social benefits?)

The most obvious impact of the THIS PLACE MATTERS win has been to "up" the scale of the overall project. We always had big plans for the $40K if we were to win, but the project's fundraising success (~$60K) meant that the whole library space had a much larger budget to work with than was anticipated. By employing local designers and architects, the prize money continues to give back on an economic level.

3) What advice would you give a future project team participating in THIS PLACE MATTERS?

What we lacked in pre-planned fundraising events we made up for in community presence. We made sure we got the word of the contest out through social media, to every possible media outlet, we got in touch with people using every mass email list we had access to, we hosted and participated in every community event going in the month of October. Before long, everyone in town knew about the project, and they voted every day – and likely ran the other way when they saw us coming! Our small town got more votes than even the big cities. The large donations we received would never have happened if we hadn't had so much success in our grass roots fund and awareness raising, and we think that proves that the votes really were the key to our success. So, advice: don't neglect the significance of the voting component, even if you have some great fundraisers planned!
Read more about the project idea below.
Note: This project is being led by a non-profit organization. You will receive a non-tax deductible receipt.
The Kentville Library, located in the beautiful Annapolis Valley, Nova Scotia was recently demolished and moved into an abandoned church basement. We need your help TODAY to help create a fabulous, modern, innovative and community-focused space in the in the former sanctuary of this beautiful old church.
When the United Church on Main Street was put up for sale three years ago, it marked another sad and empty building on Kentville's once-vibrant main drag. The 100+ year old stone building is a special one, not only for its beautiful architecture but also for those who attended the church. Memories of celebrations- weddings, births and other such significant life events marked in this space, are held close to the hearts of many in our community. Meanwhile, the Kentville Library was thriving in an old car dealership by the river, boasting the most library users in the region and a diverse and enthusiastic user-base. But old car dealerships can only be used as libraries for so long, and the construction of a new bridge in Kentville meant the library was demolished… ahead of schedule!
So here we sit now, with the library in a temporary space in a former Sunday-school room while renovations begin on the new library in the old church sanctuary. Much of the collection has been packed away in order to make the temporary space workable. As fundraising efforts move forward, renovations move forward. The community has big dreams for the library. Many have travelled to Halifax's new, award-winning Library and witnessed firsthand the success of such a forward-thinking space. Folks here in Kentville wish to build on this innovative and engaging community space.
Our dream for this grant money is to build a Children's Area that will appeal to both parents and kids. An area filled with creative and colourful shelving, with nooks for both kids and books, cozy places to curl up, relax, and journey into the world of reading. This grant money would provide our Children's Area with a pizzaz and wow factor that will both entice and engage readers and future readers from all walks of life.
Updates