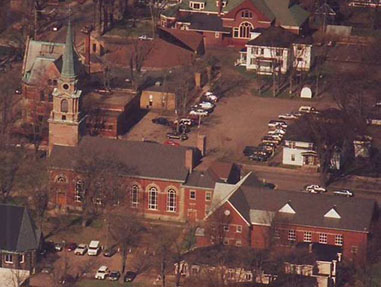 Organization: First United Church
Province: NS
City: Truro
Website: http://firstunitedtruro.ca/
Facebook: https://www.facebook.com/First-United-Church-Truro-NS-320535681344446/
About This Project Idea
Would you believe we have 14 large windows to replace? Each one 20' by 8'
Raising funds to replicate these one hundred year old windows is urgently needed to preserve the church architecturally and usefully so it can continue benefitting the community for the next one hundred years.
Community Impact
The impact the completion of the church's restoration will be to preserve the most imposing heritage building of the town. With its Classical Colonial Architecture, the 100 year old church, with its active church music ministry, offers its beautiful oak-panelled sanctuary to the community for special public events, services, massed choirs and concerts by local and professional artists, all year around. Seating up to eight hundred people the church is also used in cooperation with the local Marigold Theatre in presenting concerts for larger audiences. With its unique, history and architecture, 143 ft. steeple and surrounding large green space, it is the centrepiece of the Town of Truro.
About this place
Today's congregation is the continuation of the first Presbyterian settlers of 1761.  Now in its third church building, it is set in the heart of the downtown amidst a group of public buildings: the Civic Building, a new Library, a Town Market, and a Museum, all formerly restored significant heritage buildings.
With its Heritage Designation, both municipal and provincial, it has been described as a rare example of Colonial Architecture in Canada, by Wayde Brown, Professor of Architectural History at the University of Georgia.
Why Give?
Each window costing $25,000, at the very least, the funds donated through This Place Matters and the National Heritage Trust will be used directly for the purchase and installation of the new 14 windows in 2018.  Now temporarily braced to protect from collapsing in high winds, the 100 year old windows have a limited time before the church would be condemned!
Sadly the church and community would be unable to continue providing a coveted centre for Truro's religious and artistic community life.
We need your help!    Please help us with your Vote and Donation!
Updates