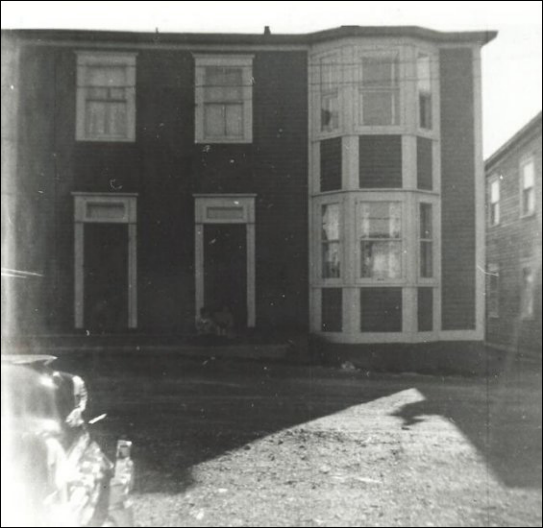 Organisation: Sir William Ford Coaker Heritage Foundation Inc
Site web: www.historicportunion.ca
Facebook: https://www.facebook.com/sirwfcoakerheritagefoundationinc/
Twitter: @coakerfoundn
À propos de cette idée de projet
Through a series of community mobilizations, new interpretation plans and the Culture of Outports initiative, the Sir William Ford Coaker Heritage Foundation sought ideas for restoration of the Heritage Buildings located in the Port Union National Historic District.  The many row houses that line the Main Street in Port Union became a focus of developing ideas for exhibiting crafters or artist. An idea was launched to redevelop one of the row house duplexes into a multi-purpose space for a community centre that functions as a bridge between professional artist and the community.  The Foundation is working with other partners on the initiative for Cultural Craft and the idea of creating a space that would allow artist that would show new works, curate group exhibitions, and engage in the community outside of the "art world" and develop socially-engaged and/or environmental art practices in a rural Newfoundland context.
The Centre would facilitate the social life in the myriad of both the interior and exterior common spaces, art gallery, studio, community gardens located on the property, multi-purpose space for workshops, experiential learning,
Impact sur la communauté
The Union Art Project will become an incubator of projects in the local, social and circular economy. It is expected that other organizations and partnerships will emerge producing an unequaled synergy of local, economic and community development.
It will expand the cultural craft initiative that the Sir William Ford Coaker Heritage Foundation is currently partnering with other local organizations.
A Cultural Craft festival that is planned for August 2017 in the Port Union National Historic District can be expanded by having a Union Art Centre in the District by encouraging crafters/artisians to become more engaged in the community and in the Heritage District.
À propos de ce lieu
The Sir William Ford Coaker Heritage Foundation owns and operates the  majority of the properties in the Port Union National Historic District. Through out the restoration phase of the heritage properties the Foundation has used the Standards and Guidelines for the Conservation of Historic Places in Canada. The Foundation has in the past sought guidance/partnerships with/ from the Heritage Foundation of Newfoundland and Labrador as well as Parks Canada.
Pourquoi donner?
The Sir William Ford Coaker Heritage Foundation has a reputation of carrying out successful restoration projects from a 90,000.00 square foot building to a small bungalow. The Foundation has extensive experience in restoration and revitalization of heritage properties.
We currently have a small funded project that has completed the interior demolition ( the building had been turned into four apartments in the early to mid 1970's and  this has been removed along with stabilization of the floor and support beams.
Updates